Welcome note from Chairman of the Organising Committee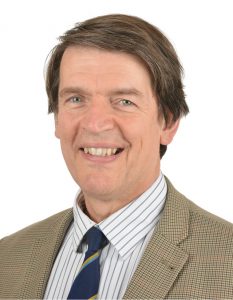 Dear Colleagues,
On behalf of the U.K. National Organizing Committee of the ISABE 2017, It is my great pleasure and privilege to welcome you all to the 23nd ISABE Conference to be held in Manchester from 03 to 08 September 2017
At this year's conference, we are excited to have presentations from recognized world leaders and technical experts from academia, industry and government agencies who will present their latest achievements in the area of air breathing propulsion research and development.
With this year's theme, "Economy, Efficiency and Environment", we will be examining ways that everyone around the world, in the core and peripheral industries in air breathing engines, can work together by sharing and exchanging knowledge, information and resources to face the challenges that lie ahead of us with state-of- the-art technologies in this ever changing world.
ISABE 2017 is privileged to have distinguished invited speakers from around the globe representing government, academia and industry speaking on the present and the future of the core topic of air breathing propulsion as well as other related exciting and interesting topics. In addition, there will be Special Panel Sessions on Friday featuring outstanding experts from Europe, America and Asian countries highlighting many experiences in global collaboration on technology developments.
We are very excited about hosting this 23nd ISABE conference as we have planned many exciting programs for you with academic, social and networking focus in mind. The ISABE 2017 conference will experience presentations of nearly 250 papers by 300 authors from 24 countries where the authors will share with you their exciting latest research and findings.
We hope you can make time during this busy 5 day conference to enjoy the unique, rich and colorful cultural experience that Manchester, United Kingdom and its surrounding area have to offer. Once again, warm welcome to all of you and we hope you take home many happy memories from ISABE 2017 and the United Kingdom
Professor Pericles Pilidis
Chairman for the U.K. National Organizing Committee